HYDROSOLS ARE ALSO KNOW AS "FLOWERWATERS,"AS THEY ARE THE NATURAL WATERS PRODUCED DURING THE DISTILLATION PROCESSOFPLANT MATERIALS SUCH AS FLOWERS, LEAVES, BERRIES, AND SO ON; PLANTESSENTIALOILS ARE ALSO PRODUCED DURING THIS PROCESS. HYDROSOL IS ALSO THECLOSEST TO THEMOISTURE LEVEL OF HUMAN BODIES. 
DIFFERENT FLOWERS PRODUCE DIFFERENT AMOUNTSOFHYDROSOL. HERE WE WILL TALK ABOUT ROSE HYDROSOL, OR ROSE WATER. IN ORDERTOOBTAIN 100 KG OF ROSE HYDROSOL, IT WILL REQUIRE 500 KG OF ROSES, AND OVER1000KG OF ROSES TO MAKE APPROXIMATELY 1 KG OF ROSE ESSENTIAL OILS. FOR THISREASON,HYDROSOLS ARE ALSO REFERRED TO AS "HEAVEN'S GIFT". 
WHAT ARE THE EFFECTS OF ROSEHYDROSOL? 
SOOTHE, PURIFY, BRIGHTEN COMPLEXION,FIGHTSKIN AGING, CALM SKIN IRRITATION, ALLERGIC REACTIONS, AND SUNBURN,ETC. 
REFER TO THE SIMPLE ANIMATION BELOW TOBETTER UNDERSTAND HYDROSOLS:
"PURE DEW" IS LIKE THE VEGETABLE SOUP OR BIOCHEMICAL SOUP THAT THE HUMAN BODY WILL DRINK WHEN SICK AND LOSE WEIGHT. IT IS THE KIND OF WATER CLOSEST TO THE HUMAN BODY. NATURE OR EVERYTHING AROUND YOU NEEDS TO BE PLANTED WITH NUTRIENTS FROM THE PLANT WORLD TO KEEP THE BODY NORMAL. MECHANISM.
FACIAL SKIN IS NO EXCEPTION. USING TOO MUCH CHEMICAL RAW MATERIALS OR VITAMINS IN SHELLS WILL ONLY BACKFIRE. USING SINGLE-FUNCTION PRODUCTS AND CHOOSING THE BEST FOR THE SKIN IS WHAT WE MUST DO.

DO WE EAT CHEMICAL RAW MATERIALS AS NUTRIENTS EVERY DAY?

YOU MUST CHOOSE SKIN CARE PRODUCTS WITH THE SAME FREQUENCY AS THE HUMAN BODY FOR BASIC MAINTENANCE.

HYDROSOL IS THE SKIN'S FAVORITE.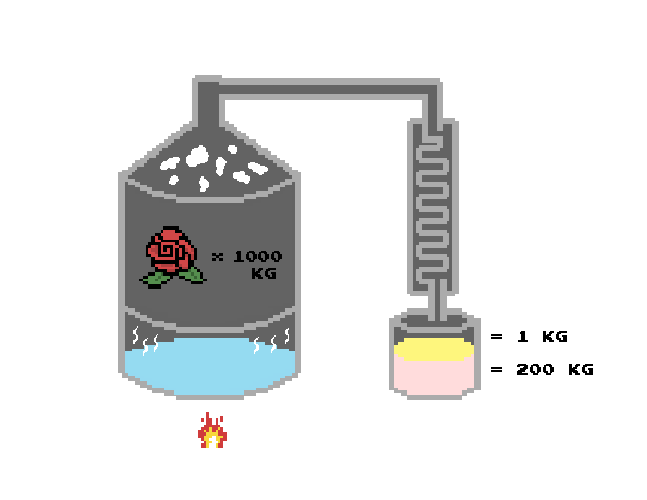 OUR PRODUCTS ARE SGS TESTED AND APPROVED.SEE BELOW FOR TEST RESULTS: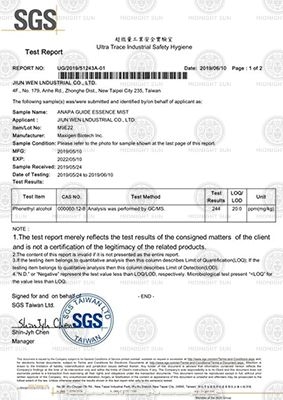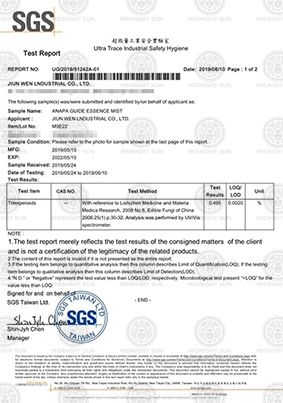 PRODUCT CONTAIN NATURAL PLANT-DERIVEDINGREDIENTS, PHENYLETHANOL, TRITERPENE.