THE SKIN IS THE LARGEST ORGAN OF THE HUMANBODY, CONSISTING OF THREE MAIN PARTS: THE EPIDERMIS, DERMIS, AND SUBCUTANEOUSLAYER. THE EPIDERMIS IS THE OUTERMOST LAYER OF THE SKIN, WHICH IS EXPOSED TOSUNLIGHT, POLLUTION, AND OTHER ENVIRONMENTAL FACTORS. THE EPIDERMIS IS REPLACEDBY NEW SKIN CELLS THAT COME UP TO THE SURFACE AND THROUGH THE DEGENERATIONPROCESS THEN BECOME DEAD SKIN CELLS. 
FOR A NORMAL PERSON'S SKIN, THE ENTIRE PROCESS FROM SKIN REJUVENATION TO AGING TAKES 28 DAYS AND NEARLY FOUR WEEKS. THERE ARE A LOT OF THINGS TO DO IN THESE FOUR WEEKS, AND IT IS NOT JUST THERE.
THE AGING KERATIN MAY BE DUE TO EXTERNAL FORCES, OUR SCRATCHING, PICKING, COLLISION, ACNE, ETC., THESE ARE NORMAL REPLACEMENT AND FALL OFF "PROTECTION"

AGING KERATIN IS NOT ONLY THIS FUNCTION, HE ALSO HAS A PROTECTIVE FUNCTION. BECAUSE WHEN THE BOTTOM LAYER HAS NOT GROWN UP, THE AGING KERATIN HAS A MISSION TO PROTECT THE UNDERSIDE.

TO USE THIS ANALOGY, AGING KERATIN = OLD AGE, YOUNG KERATIN = YOUNG ADULTS, NEWBORN KERATIN = NEWBORN.

HE HAS A PROTECTIVE ROLE IN OLD AGE. BECAUSE THE FOLLOWING ONES HAVEN'T GROWN UP YET.

IT IS NOT IMPOSSIBLE TO EXFOLIATE, BECAUSE MODERN PEOPLE ONLY EXTEND IT IN ORDER TO QUICKLY AND EFFECTIVELY HOPE TO BE EFFECTIVE, WHICH WILL CAUSE EXCESSIVE IRRITATION AND CAUSE SKIN DISCOMFORT.

"PATIENCE IS THE MOST IMPORTANT MAINTENANCE PRODUCT"
28 DAYS IS NOT LONG. IF THE AVERAGE LIFE EXPECTANCY IS TOO SHORT, A PERSON WILL HAVE MORE THAN 80 YEARS FROM BIRTH TO OLD AGE.
80 YEARS X365 DAYS = 29200 DAYS

IN THIS WAY, WE CAN KNOW THAT 28 DAYS IS ACTUALLY FULL, SLOW MEANS FAST, LESS MEANS MORE.

FOR A PRODUCT TO BE EFFECTIVE, IT IS NOT JUST TO BE QUICK.

JUST LIKE LOSING WEIGHT, TODAY 100 KG TOMORROW 50 KG? IS THIS POSSIBLE? IT IS ALSO NECESSARY TO HAVE TIME TO EXERCISE STEP BY STEP TO REACH THE GOAL, NOT TO MENTION THE MAINTENANCE PRODUCTS.

MAINTENANCE IS LIKE TCM CONDITIONING, IT WILL MAKE YOU REALLY SHINE FROM THE INSIDE OUT, NOT RED LIGHT (ALLERGIC STIMULATION LIGHT)

28 DAYS 28 DAYS 28 DAYS IT TAKES SOME TIME TO GIVE THE SKIN TIME, AND THE SKIN WILL GIVE BACK TO YOU IN GOOD CONDITION.

REFER TO THE SIMPLE ANIMATION BELOW TOBETTER UNDERSTAND SKIN CELL TURNOVER: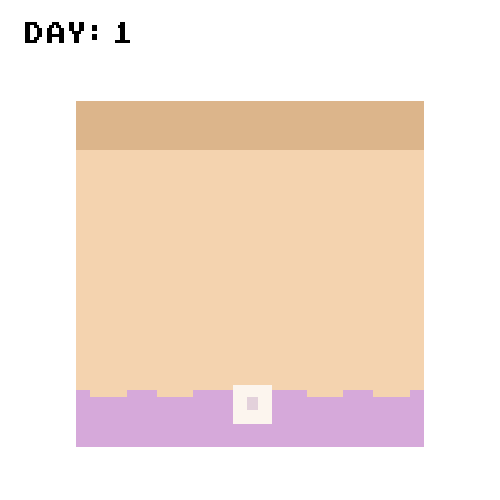 AS WE AGE, THE PRODUCTION OF NEW CELLS ANDTHE SPEED OF SKIN REGENERATION ALSO CHANGES. IT CAN VARY FROM 15-56 DAYS, WITHAN AVERAGE OF 28 DAYS FOR EVERY CYCLE. AS THE PROCESS OCCURS, OLDER CELLS WILLACCUMULATE IN THE EPIDERMAL LAYER, RESULTING IN DULL OR WRINKLED SKIN, FINELINES, AND SPOTS. 
OTHER FACTORS THAT CAN AFFECT THE SKINREGENERATION CYCLE INCLUDE HORMONAL CHANGES, STRESS, SUN EXPOSURE, MEDICATION,AND POOR QUALITY MAKEUP AND SKINCARE PRODUCTS. 
WHEN OLDER SKIN CELLS ARE REPLACED BY NEWERONES, THE SKIN WILL APPEAR MUCH SOFTER AND BRIGHTER, WITH FEWER WRINKLES ANDBLEMISHES. CHOOSING SIMPLE SKINCARE PRODUCTS IS THE BEST WAY TO MAINTAINHEALTHY SKIN AND IMPROVE SKIN PROBLEMS, MAKING YOUR SKIN APPEAR BRIGHTER ANDMORE YOUTHFUL.