MELANIN PRODUCTION CAN BE INFLUENCED BY MANY FACTORS SUCH AS SUN EXPOSURE, SKIN OXIDATION, HORMONES, AND SCARRING. WHENTHE MELANOCYTE, THE CELL RESPONSIBLE FOR PRODUCING MELANIN, IS TRIGGERED, ITWILL START TO PRODUCE MELANIN. 
THERE ARE THREE WAYS TO HANDLE MELANINPRODUCTION: BEFORE SYNTHESIS, DURING SYNTHESIS, AND AFTER SYNTHESIS, DEPENDINGON THE PRODUCT'S CLAIMS. OUR PRODUCT AIMS TO INHIBIT MELANIN PRODUCTION IN THE"DURING SYNTHESIS" PHASE WITH THE USE OF ARBUTIN AS ONE OF OUR INGREDIENTS.ARBUTIN IS EFFECTIVE IN INHIBITING THE ACTIVITY OF TYROSINASE, WHICH THENPREVENTS THE FORMATION OF MELANIN.
EVERYONE WILL HAVE MELANOCYTES, WHICH HAVE DIFFERENT METABOLIC SPEED ACCORDING TO AGE. MELANIN IS A MECHANISM OF SKIN DEFENSE. AFTER EXPOSURE TO THE SUN, THE MELANIN FACTORY WILL RECEIVE A MESSAGE TO PRODUCE MELANIN, AND THEN GRADUALLY MOVE TO THE EPIDERMIS .
SO THERE WILL BE ANNOYING SPOTS OR BLACKENING PROBLEMS, HOW TO USE PRODUCTS THAT CAN EFFECTIVELY WHITEN THIS IS WHAT WE NEED TO FIND.

EFFECTIVE SKIN CARE PRODUCTS MUST HAVE A SINGLE FUNCTION, SO THAT THE SKIN CAN BE FREE FROM IRRITATION AND VARIOUS UNCERTAINTIES. THE EFFECT OF "SINGLE FUNCTION" WILL BE MORE POWERFUL.

IT'S LIKE TAKING THE RIGHT MEDICINE. HOW NOT TO STIMULATE DOES NOT AFFECT LIFE AND REST. THIS IS OUR GOAL.

THE DEFENSIVE POWER OF THE SKIN OF THE BEAUTY-LOVING PEOPLEHAS DECLINED (THIS REFERS TO THE PRACTICE OF BEAUTY)

WHEN USING WHITENING-TYPE CARE PRODUCTS, THERE IS OFTEN THE PROBLEM OF REDNESS AND ALLERGIES.

SHOULD NOT BE LOOKING FOR QUICK OR HIGH-ACID "ACID" TO MAKE WHITENING PRIORITY.

THE CHOICE IS "SLOW" AND CAN BE SINGLE-FUNCTION, MUST HAVE A REPORT, IT WILL NOT CAUSE SECONDARY DAMAGE TO THE SKIN.

"PATIENCE IS THE MOST IMPORTANT MAINTENANCE PRODUCT"

IF YOUR SKIN NEEDS TO GROW OLD WITH YOU ALL YOUR LIFE, YOU MUST CHOOSE CAREFULLY. YOU SHOULD NO LONGER LISTEN TO THE LETTER OR MAKE YOUR OWN ADJUSTMENTS. YOUR SKIN CANNOT BE RE-COOKED.

REFER TO THE SIMPLE ANIMATION BELOW TOBETTER UNDERSTAND MELANIN PRODUCTION: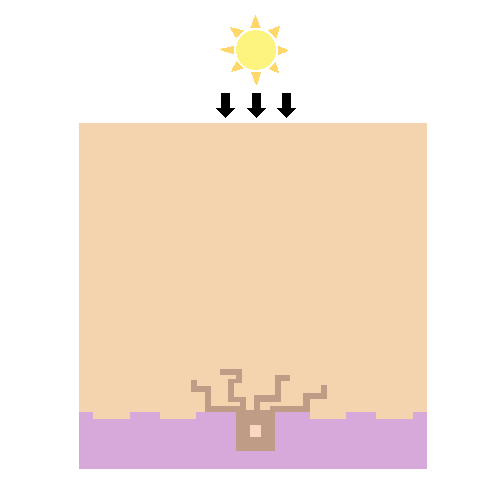 OUR PRODUCTS ARE SGS TESTED AND APPROVED.SEE BELOW FOR TEST RESULTS: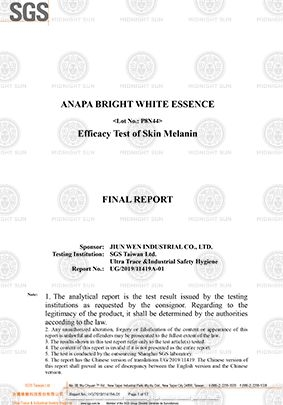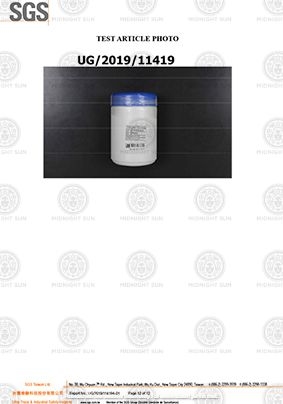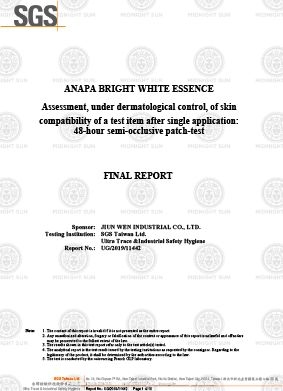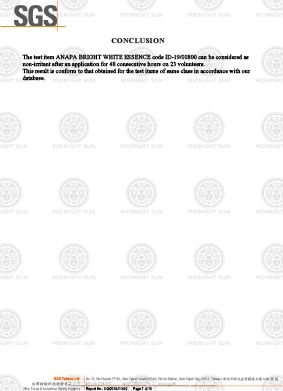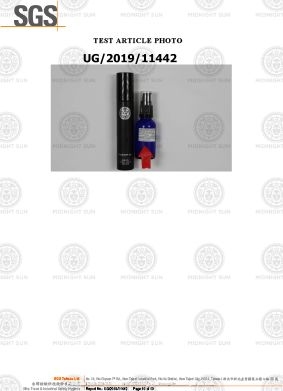 FROM THE SGS HUMAN BODY TEST, OUR PRODUCTIS CONFIRMED TO BE ABLE TO INHIBIT THE PRODUCTION OF MELANIN. DEPENDING ON AGEAND EACH INDIVIDUAL'S BODY, ONE'S METABOLIC RATE WILL ALSO VARY.